Sedona Engagement
Get engaged in the red rocks! Pop the question in one of the most beautiful places on earth.  A Sedona engagement will provide wonderful pictures and memories for the rest of your life… 
Sedona Save the Date Engagement Photos
They played in the creek, climbed the red rocks, and had a blast on their "Save the Date" engagement photo shoot in Sedona.  Crescent Moon Ranch at Red Rock crossing was the perfect engagement photo backdrop. Photos taken by Leslie McCandless of Sedona Elopement Weddings.
Surprise Proposal at Broken Arrow in Sedona
They took a jeep ride up to Broken Arrow, where they'd been once before, a year ago. She didn't know that he had planned then to ask her to marry him here, the next time they came to Sedona.  He worked out the details with the jeep driver and Leslie McCandless of Sedona Elopement Weddings, and the rest is history!
Sedona Engagement at Crescent Moon Ranch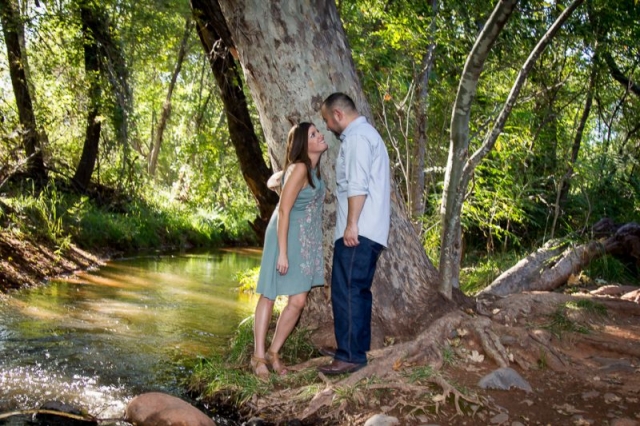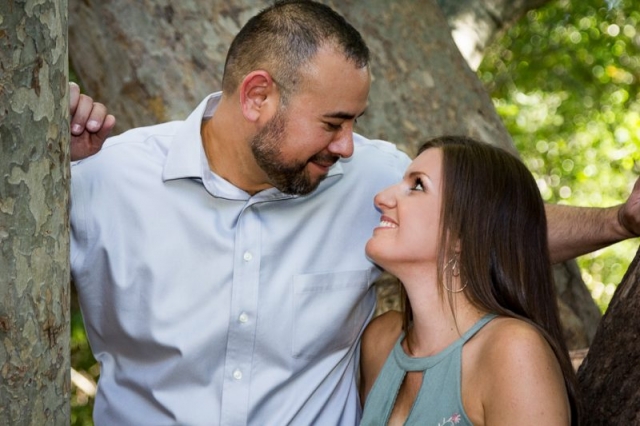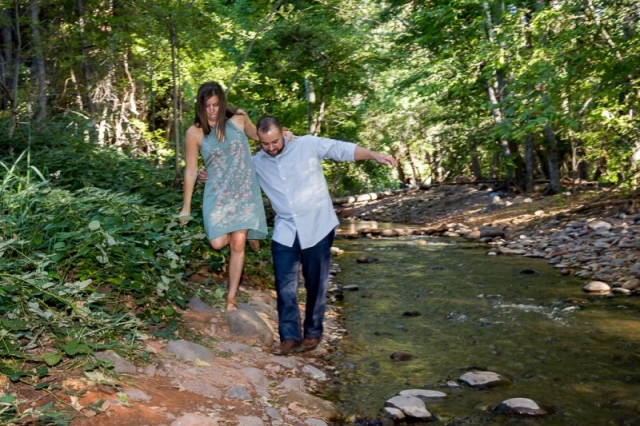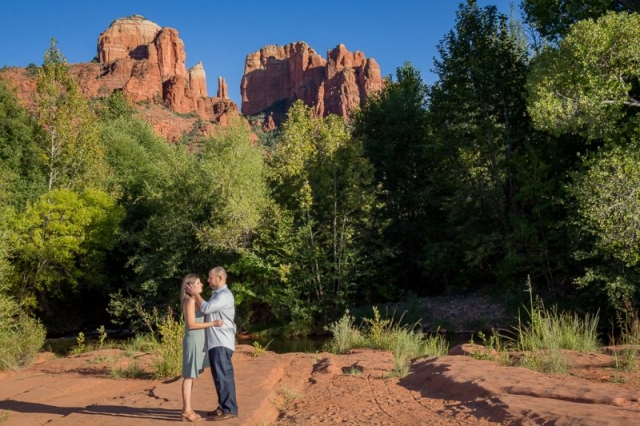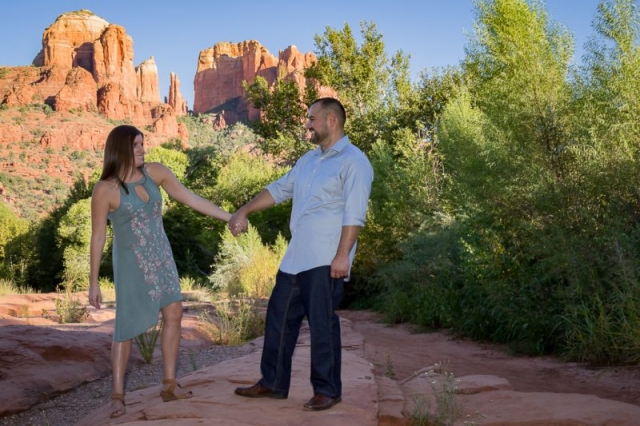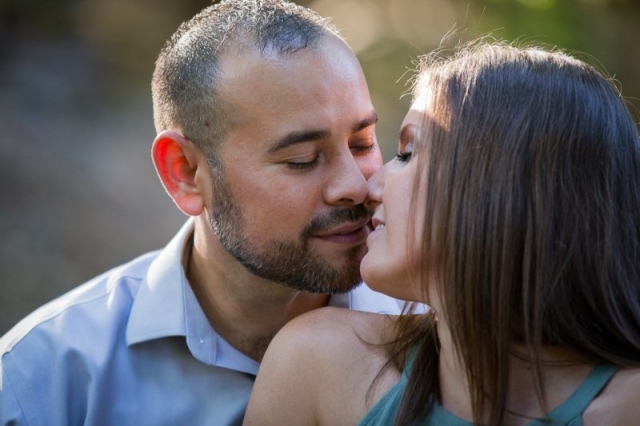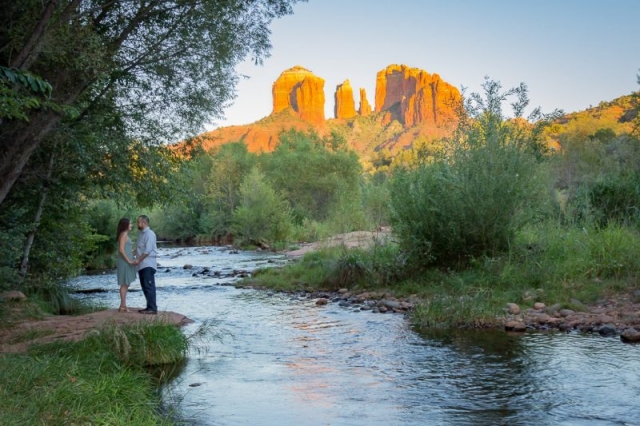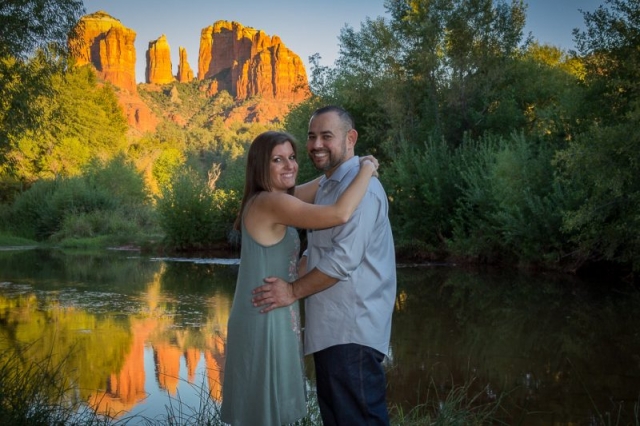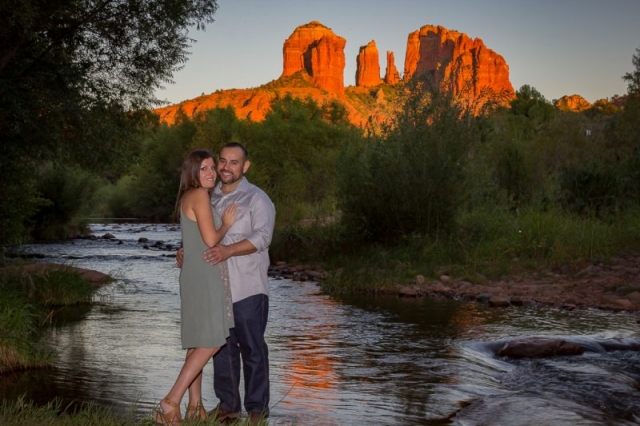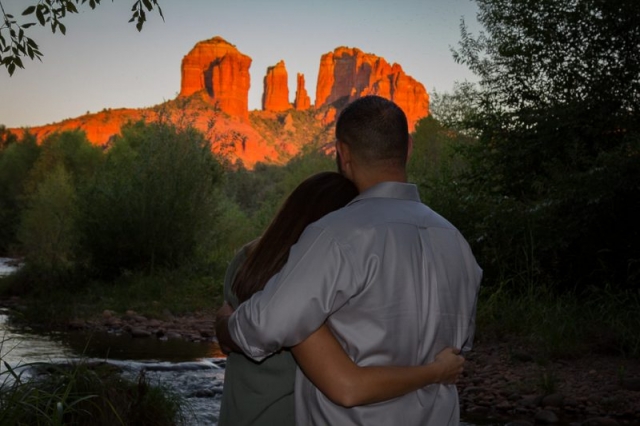 They wanted gorgeous red rock scenery in their Save the Date photo so they could tell the world about their engagement. Leslie McCandless of Sedona Elopement Weddings met them at Crescent Moon Ranch/Red Rock Crossing to photograph them playing in the red rocks and in the waters of Oak Creek. The red rocks turned orange just before sunset, glowing in that magical way that can only happen in Sedona!
Surprise Proposal at Wedding Tree Knoll
She just thought they were going on a day-trip to Sedona to see the sights… Of course he had to keep it a secret, making the arrangements with Sedona Elopement Weddings to have a photographer pretending to be taking landscape shots as they wandered into view… The look on her face when he went down on one knee was everything he hoped for, and, of course… she said yes!!!