Huckaby Trail Wedding Location near Uptown Sedona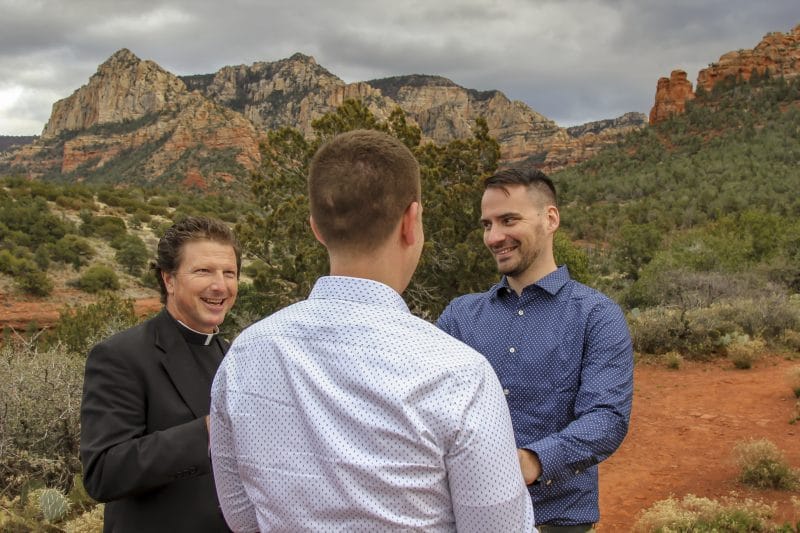 Damon and Paul chose Huckaby Trailhead, close to Sedona's uptown area, for their ceremony in the red rocks. Officiated by Rev. Scot of Sedona Elopement Weddings.
Playing in the red rocks of Sedona before getting married in the Chapel!
Huckaby Trail wedding location is a great elopement spot for couples staying in uptown Sedona. Wide vistas offer lovely panoramic views in every direction. A sinkhole was created at some point in the distant past making a bowl-shaped area that looks out toward uptown, Sedona, and offers a flat tableau for a wedding ceremony. There's plenty of parking if your group grows, and there are two areas that work for weddings; the bowl formed by the sinkhole, and a little nook of pinion pines and prickly pear cactus in front of red rocks.