Sedona Wedding Minister & the Sedona Elopement Weddings Team

Sedona beckons… and we answer the call!  All of our Officiants and Wedding Ministers have lived in Sedona for years, drawn to the mystical red rocks by that ongoing search for meaning and beauty. We offer a variety of ceremonies for you to chose from or invite you to write your own so that your wedding ceremony represents your values and beliefs.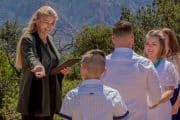 Leslie McCandless (M.A.) was a licensed Marriage & Family Therapist in both California and Arizona. When she relocated to Sedona from Los Angeles more than 30 years ago, the beauty of the Southwest inspired her to turn her lifelong passion of photography into a career.  She now divides her time between Sedona wedding photography and officiating at Sedona Elopement Weddings. As a Sedona wedding minister and wedding officiant, she enjoys the beauty of the red rocks daily. She is an ordained secular, non-denominational minister.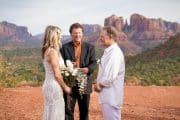 Reverend Scot: Born in Cincinnati, Ohio, Scot moved to Los Angeles after college where he was introduced to and began his 'higher education' in yoga and Eastern and Western approaches to meditation. He has been living in Sedona since 1989, devoting his time to cultivating the inner arts and bringing these practices, with their many benefits and applications, to others. As a Sedona wedding minister, his style is relaxed and friendly, helping couples to feel at ease on their special day. He was chaplain of St. Sophia Seminary in Sedona.

Shondra: A wonderful officiant who has been an active member of the Sedona community for many years. As a singer and performer, her voice is a gorgeous instrument! A local talent who is one of the Sedona Dynamite Divas, she is often asked to host community events. If you are lucky enough to be married by her, her lovely energy will be a blessing to you on your wedding day.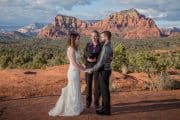 Patricia: A woman of many talents, Patricia was originally trained as an attorney (in another life!). She has since taught Yoga, became an ordained minister, sings in a local folk band, works with animals, and above all, has retained her open heart. She loves officiating weddings!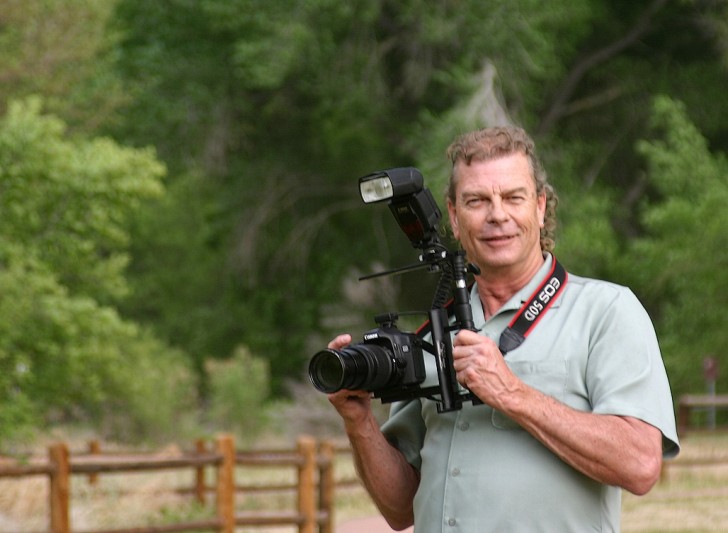 Photographer Joe Robinson has been photographing the beauty of the Southwest all his life.  Originally from Phoenix, his interest in capturing nature in all her splendor intensified when he moved to Sedona twenty years ago.  Every Sedona wedding he photographs allows him to expand his creative vision and gets him out in the red rocks he loves!
Using state-of-the-art photography equipment, Sedona Elopement Weddings photographers' years of experience in Sedona have taught them the most beautiful places and best times of day for Sedona wedding photography. Call to discuss a variety of Sedona wedding locations!